McGregor's Produce lives at Glenroy Farm
Glenroy Farm is the home of the McGregor family and McGregor's Produce. It's a 200-acre working farm owned by the McGregor family since 1856.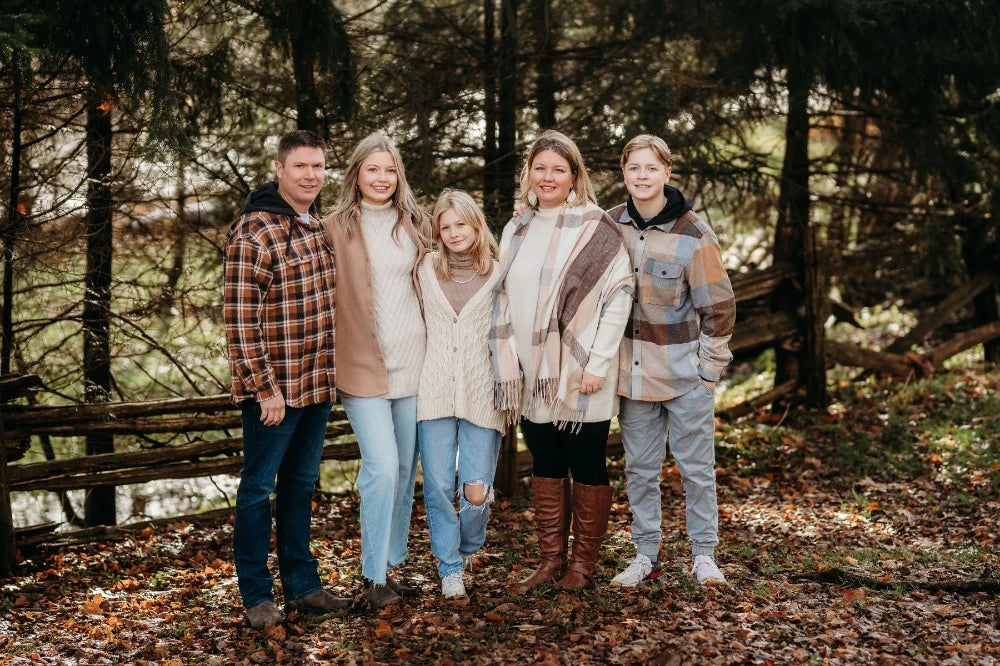 Five generations of McGregor's have farmed here, and the current crew spans three generations
Each residing in the stone farmhouse at Glenroy, which was built in 1886 with locally quarried limestone.
Welcome! Where green initiatives, community involvement and contributing back are important to our family.
Green Initatives

As farmers, we know how important it is to protect our environment.  Here are some of the initiatives we have undertaken to keep our farming green.

Recycling
Composting
Re-use
Drip Irrigation for more efficient water usage
Biodegradable field plastic and bags
Manual Labour practices ex) hand weeding, tilling, picking by hand
Use of GPS (Global Positioning Systems)
Efficient drainage throughout our fields
row covers

Community Involvement

The McGregor family is proud to be involved in the local community. We feel that by giving back we say "thank you" for all of the business local patrons have given us.

We think taking part is essential to a healthy and strong community. Providing donations to local events or charities is how we feel that we can help to achieve this goal.
Here are some of the other community efforts supported by McGregor's Produce.
Weekly donations to the Arnprior and Renfew Food Banks (seasonally)
Hospice Renfrew
Renfrew Victoria Hospital - "Equip for Care" Fundraiser
Arnprior District Memorial Hospital
Reach for the Rainbow Telethon - Sunshine Coach Fundraiser
Pembroke Farmers' Market Building Fundraiser
Lochwinnoch Presbyterian Church- Strawberry Social and Fall Corn Boil
L'Arche Foundation (Arnprior) - Fall Golf Benefit
Bonnechere Manor - Day Program
Local Elementary School Fundraisers
We wouldn't be here without the support of our community over the last 45 years